Become our partner and get interesting benefits!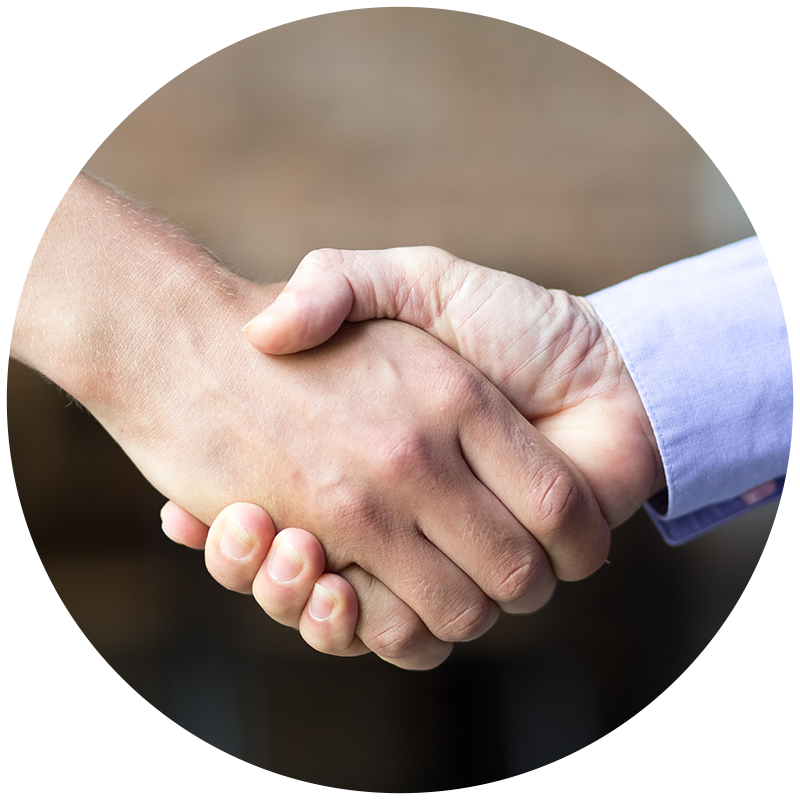 Operating system for partners and financial institutions
Dotypay is the operating system on which all Dotypay devices run. The system is developed directly under Dotypay, thanks to which it is perfectly optimized.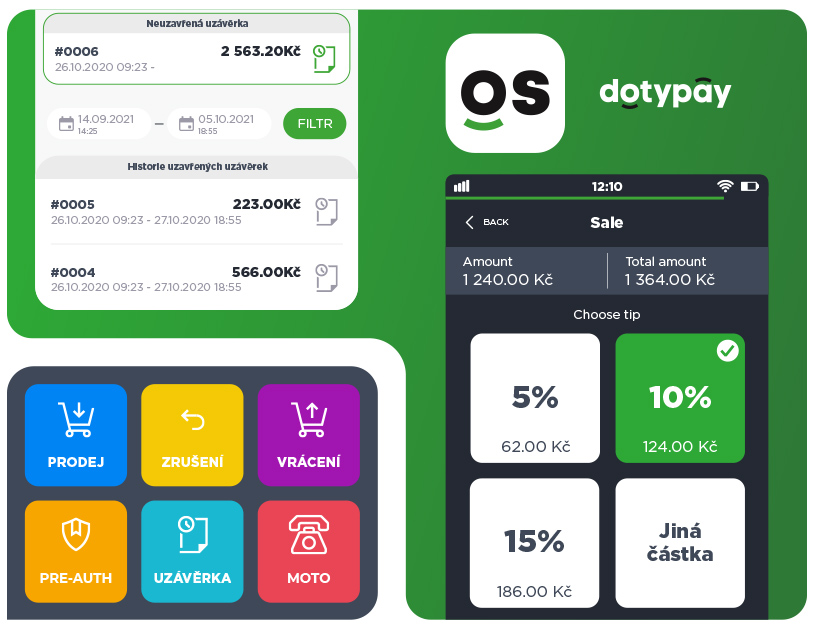 Dotypay develops its own payment applications on the Android operating system, regardless of the device used, so it is also suitable for partners on their own devices. Our application supports several types of devices from different vendors.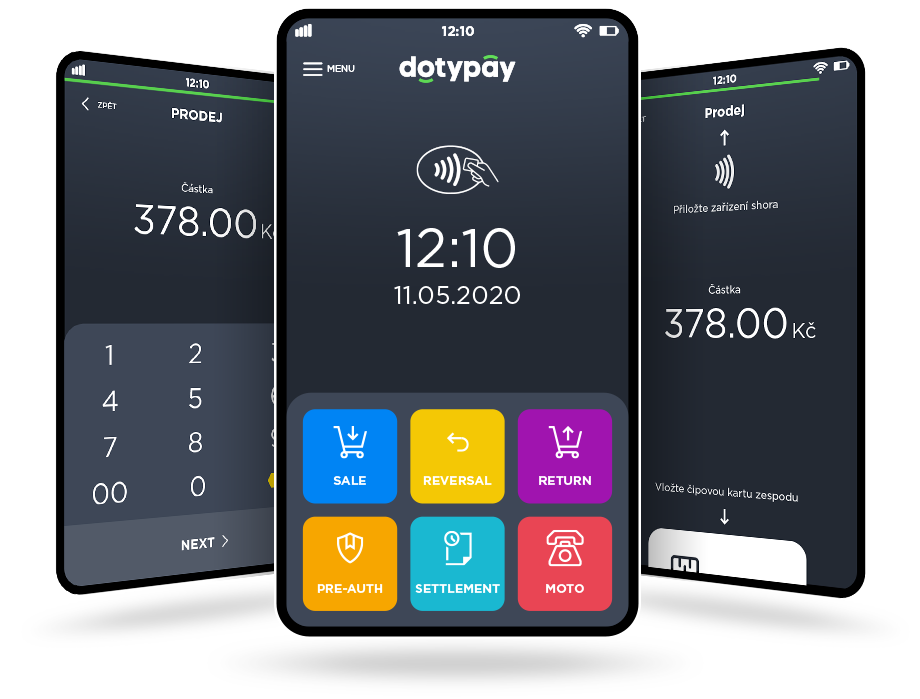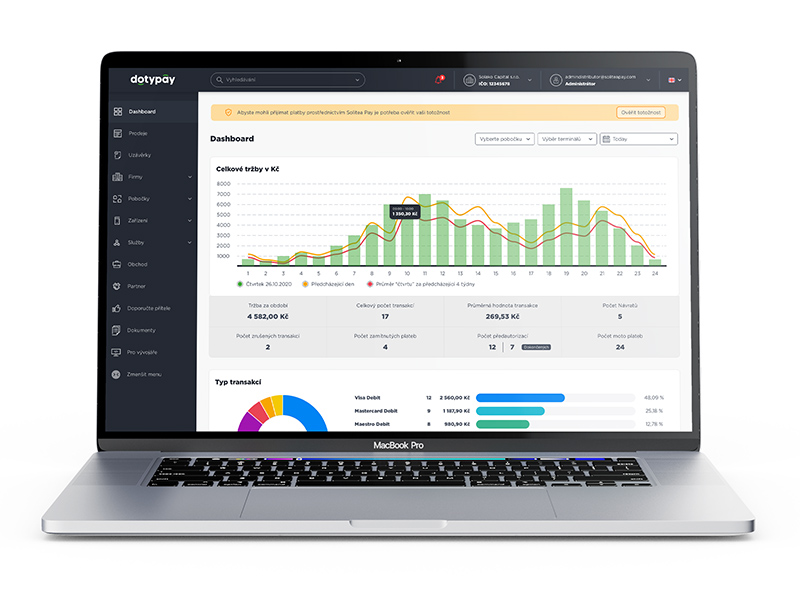 TMS - Terminal management system
Dotypay has its own system for terminal control and management. This portal also serves as a Customer portal for displaying payments and active terminals under the account.